Welcome to the "Bayerischer Hof" in Kempten! Here you will enjoy typical Allgäu warmth and a rich history. In fact, our house on the river Iller was mentioned in a document as early as 1472. And for over 100 years we have been doing everything we can to make our guests feel completely at home with us.
What makes us so special? Many things. For example our central location. Our positioning as a boutique hotel with 50 individually and lovingly designed rooms. Our beautiful beer garden. And of course our restaurant as well as our parlours, which are equally beloved by locals and travellers with its ambience and authentic regional cuisine. How about a little taste? Then simply stop by for a meal at our generous breakfast buffet in Kempten!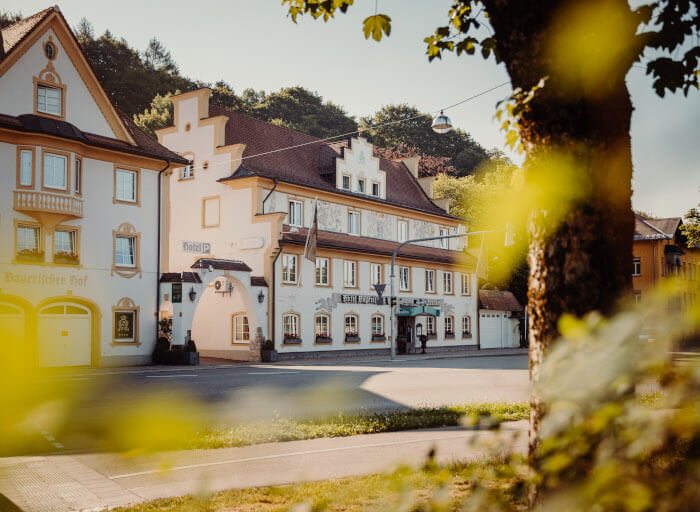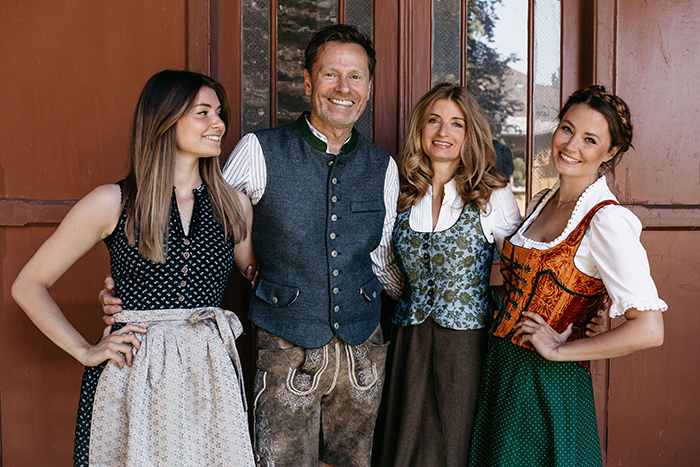 Keep it all in the family!
Us Nägele's
Over 100 years of "Bayerischer Hof" in Kempten. This represents five generations of Allgäu Hoteliers, who have given travellers from all over the world a second home with their experience, passion and heart and soul. Hospitality is in our blood. Our guests feel and appreciate that. For this reason, many of them keep coming back to us over and over again.
Our well-rehearsed team is the main power behind it all. We know that we can rely on each other blindly. And that something very special unites us: the irrepressible joy of welcoming and pampering people. To read each individual's wishes from their eyes and to give them an unforgettable stay. Who "we" actually are? We would love to tell you that here.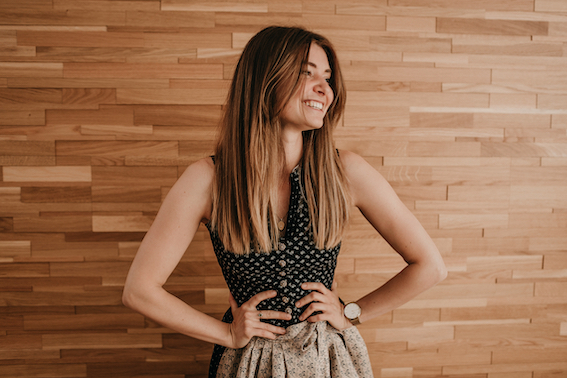 You're all we need.
Our jobs and career opportunities
Working at the Hotel Bayerischer Hof Kempten is much more than just a job. It is a commitment to a special way of life. With us you can help create, take responsibility and be a part of the family. At the Boutique Hotel and Restaurant Bayerischer Hof you will find people who take care of every wish the guests have. And who welcome you most cordially in the circle of our big family.
If you enjoy a lively contact with people, if you like to work in an exclusive house in the beautiful Allgäu, if you appreciate a friendly team spirit and if you value varied tasks, you have chosen the right place with us. We are looking for someone like you. Take a look at our current job offers. Maybe you'll find what you're looking for? And if not, we are excited about your initiative applications.
That is why our employees enjoy working for us: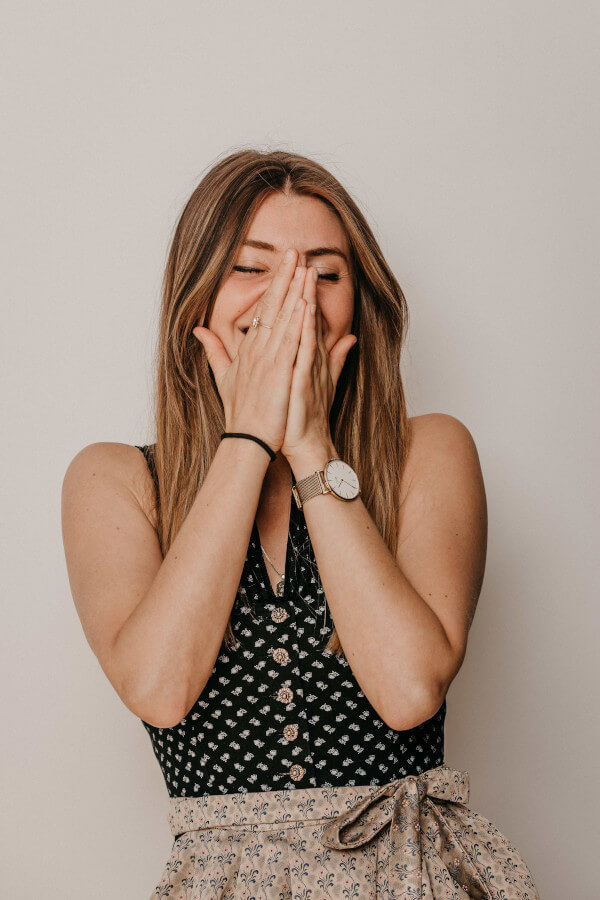 "We laugh a lot and enjoy growing together to meet challenges and find solutions. Everyone is kind to each other and appreciates each other's opinions and work".
Leoni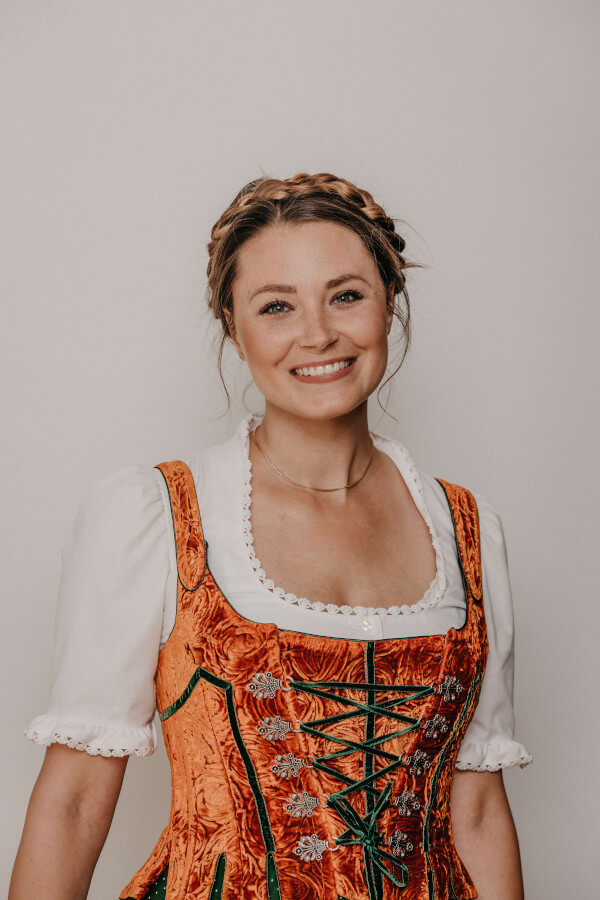 "To know that all guests are happy, that we as a team of the Bayerischer Hof were the reason why they come again, as well as the contact and interaction with the guests. Working with colleagues is a lot of fun".
Lisa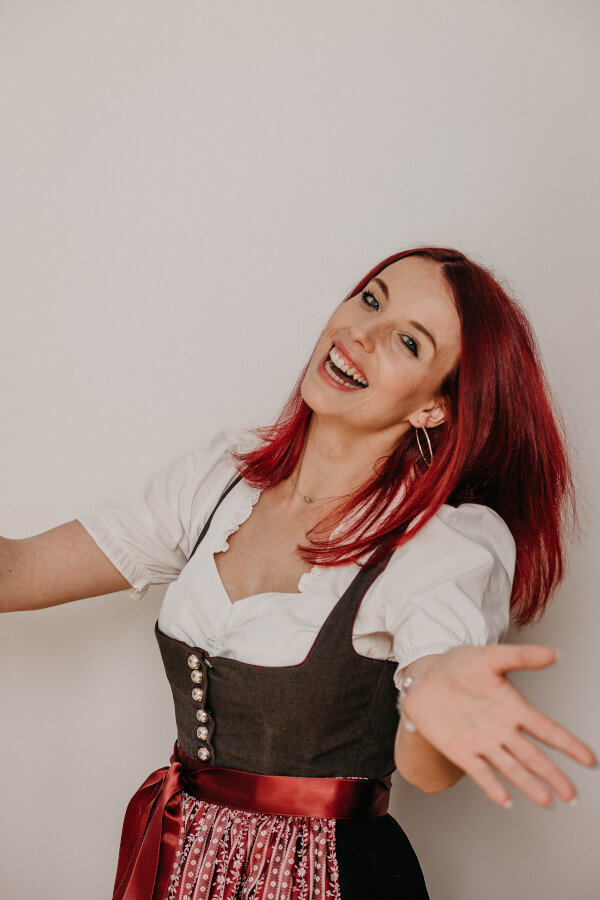 "I work at Bayerischer Hof because it never gets boring here, we always have new ideas and put them into practice. I am allowed to assist and support change. Because here you're not just an employee, you're valued and appreciated."
Luisa
Only the best is good enough
Our vision and our values
The interaction from person to person motivates us and makes us reach top form every day. In other words: If our guests are happy, that makes us happy too. Underneath is nothing else but a heartfelt love of service - and that in a setting that is an extraordinary and lively meeting place for people with high demands.
We see ourselves as a large family in which everyone is there for each other. This means that we treat each other attentively, respectfully and with appreciation. Sharing enthusiasm. To meet each other wholeheartedly and trustingly. Always be with heart and mind. Welcome change and at the same time hold on to what has been successfully proven. The fact that each and every one of us enjoys his or her daily work with great joy proves how authentic this interaction really is.
You feel really comfortable in your hotel room and don't want to leave the cosy bed?
Our beautiful city with its wonderful alpine surroundings will always entice you out with its charm. Kempten is a really pretty, vibrant and appealing city. You will find absolutely everything in Germany's oldest city. From the dreamy little lane to the lively pedestrian zone. From the venerable basilica to the busy weekly market at the Residenz.
From archaeological excavations to modern shopping centres - everyone loves Kempten!
More secrets and excursion tips about Kempten and the surrounding area can be found in our monthly changing hotel newspaper (to be found at our breakfast buffet with a cup of coffee) or our blog. Take a look at our blog before you arrive and let yourself be enchanted by Kempten and our Bayerischer Hof.
A rich history
Die Chronik unseres Hauses
Our Hotel Bayerischer Hof is one of the oldest traditional companies in the city of Kempten. In 1472 the beer restaurant was mentioned in a document. In 1742 the guesthouse was given the name "Zum Weißen Rössle" - a small tribute to the nearby Rossmarkt on the Illerbrücke bridge. In 1807 the name was finally changed to "Zum Bayerischen Hof", which is still known today. The famous Kempten architect Andor Akos created a real eye-catcher from the simple guesthouse at the beginning of the 20th century. The relief paintings of the Bozen painter Rudolf Stolz on the front of the house also contribute to this.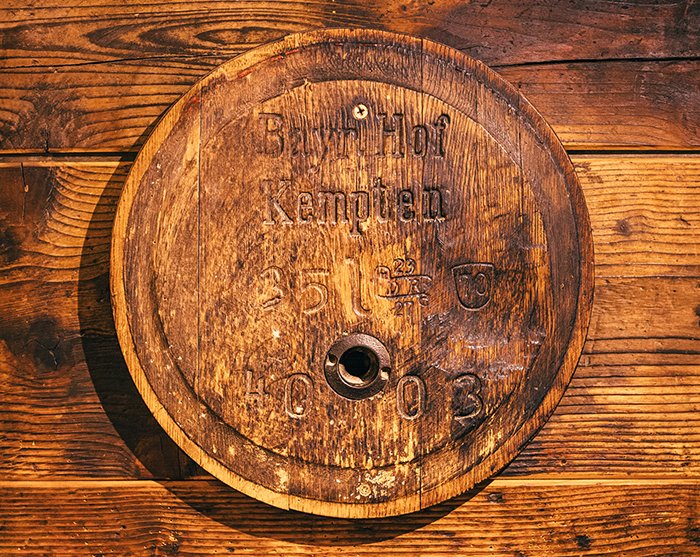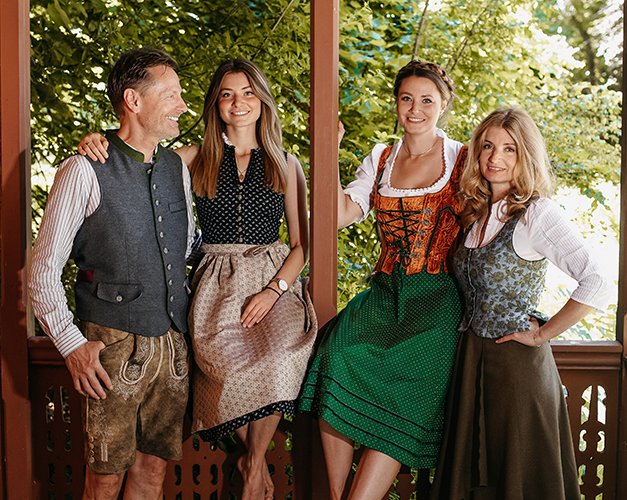 Over the years, the hotel has been continually renovated, extended and rebuilt. Among other things, a sunny winter garden conference room has been created in which meetings can be held, the "Denkwerkstatt" (think factory) and, with the "Denkpause" (pause for reflection), an additional break room. Following the concept of a boutique hotel, each guest room is individually designed and furnished.
At the end of 2005 the restaurant was completely redesigned in the Allgäu style. The kitchen was renovated and equipped with the latest technology. During the renovation on the ground floor, wooden ceilings from the 1860s were restored with great effort and love and integrated into the "Rossmarktstube" and the "Allgäuer Stüble". The "Patrician Parlor", a glazed wine cellar, a children's play area and a rustic vaulted cellar were created. All premises and the beer garden are now available for the daily à la card cuisine, as well as for celebrations and various events.
The beautiful atmosphere is rounded off by the beer garden in the adjoining historic Chapuispark, where mighty beech trees and fountains invite you to relax. " Visiting your hotel is a lot like coming home", our numerous loyal guests like to say. And we are more than happy about that.