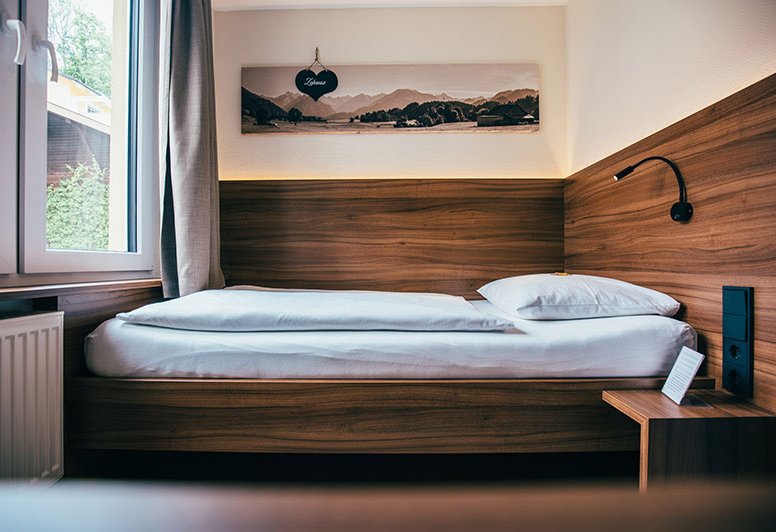 Room Smart
Why we named our single rooms "Smart" will immediately become clear to you when you open the room door. Because despite a small room size of 8 square meters, we have managed to create a high degree of cosiness. Exactly the right thing for all business travellers or those passing through who want to have it a little more cuddly. Also here we attach great importance to modern technology. This means: free WLAN, flatscreen TVs and much more.
Mattress and pillow cases for people with allergies
High-speed fibre-optic Internet with max. 200Mbit and Wi-Fi
Flatscreen LED TV 32 inch and larger with satellite connection in HD quality
Smart-TV with Internet access
Sky Atlantic HD and Sky Sports News HD
Tablet
Stereo
Minibar
Safe with digital keypad
1 carafe energized Grander® water 0,5Liter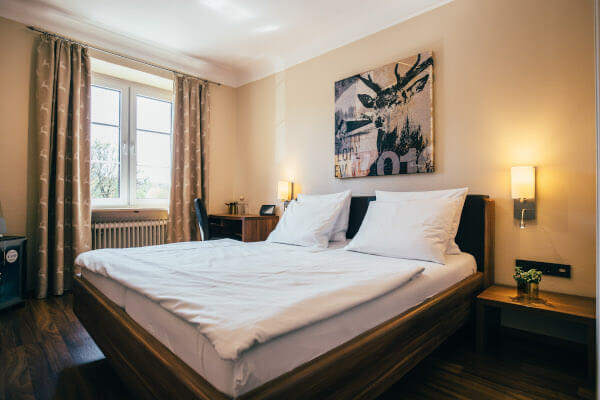 Room Economy
Size
Single room 13 sqm // Double room 16 sqm
Persons
Single room 1 // Double room 2
Our comfortable Economy rooms are available as single and double rooms. They are perfect for all those who only want to stay for a short time or who like it a little more cuddly. With our free WLAN you are perfectly connected to the outside world. Of course, a flatscreen TV is also waiting for you so that you can relax after an eventful day.
Mattress and pillow cases for people with allergies
High-speed fibre-optic Internet with max. 200Mbit and Wi-Fi
Flat screen LED TV 32 inches and larger with satellite connection in HD quality,
Smart-TV with Internet access
Sky Atlantic HD and Sky Sports News HD
Tablet
Stereo
Minibar
Safe with digital keypad
1 carafe energized Grander® water 0,5Liter